LEARN ALL ABOUT
The Girls at Beautiful Junque Boutique!
Thanks for stopping by and visiting us here at Beautiful Junque Boutique! We are a Mother/Daughter Duo who Love decorating and creating inspiring spaces that give you that "AT HOME" feeling! Since I was a little girl I remember going to vintage stores and small quaint shops with my mom collecting, redoing and creating spaces that have impacted me for a lifetime! In 2012 we decided to take this passion of ours on the road and started taking our creations to shows all over, having occassional sales at my country home, a building at our local Flea Market & a spot in our local antique mall. In 2018 a dream was realized and we opened our first Brick & Mortar store front! Since than we have evolved to sharing not only our love for home decor but also inspiring clothing & gifts as well! A goal of ours here at Beautiful Junque Boutique is to have everyone that walks through our doors feel at home with us! We value all our customers and we want them to not just shop with us but to have an EXPERIENCE with us when they shop in store and online! We want to help each of you "BE INSPIRED BY YOUR SURROUNDINGS!"
Our story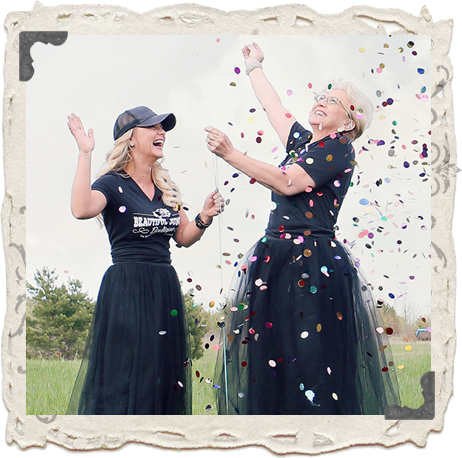 Use this text to write information.